Air Disinfection & Purification for:
Stop the spread of disease and give students healthier air in places of transit and social activity.
NanoStrike™ is your air quality hall monitor, eliminating the spread of contaminated air in your school's halls and common spaces.
Hallways are the arteries of a school connecting classrooms and supporting movement of students and faculty between spaces. These important pathways also are main areas of transit for airborne pathogens and allergens which move along as students travel from place to place and from outside to inside. NanoStrike™ devices stop the movement of these harmful particles and actively protect areas where students and faculty come in close contact with one another.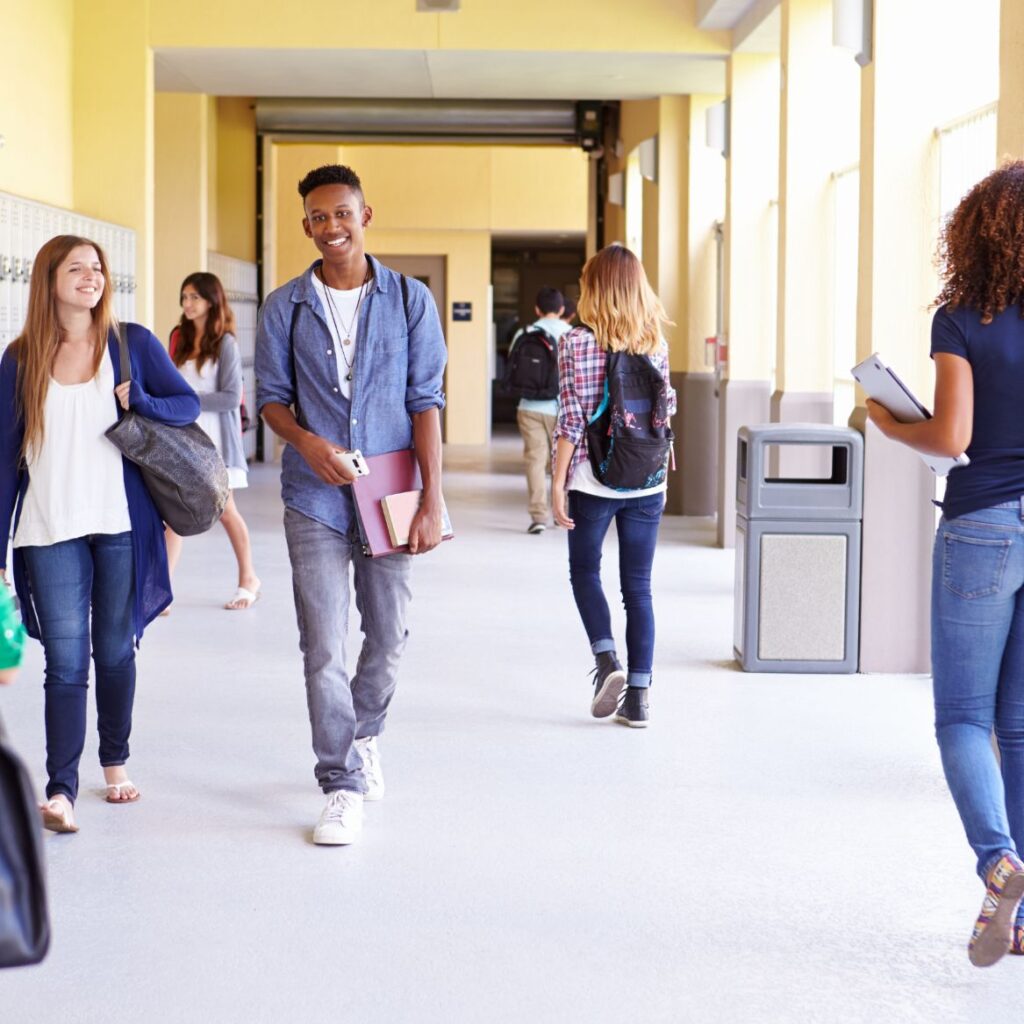 Eliminates & Protects Against:
"We are excited to install NanoStrike™ devices in every shared space in the Noble Local School District. Nothing is more important to us than the safety and well-being of our students and staff. We are pleased to have found a device that wasn't developed in response to COVID19, but rather, has been in existence in many high-profile medical spaces, schools and other buildings throughout the country for more than 12 years."
Superintendent
Noble Local School District
Make your school a clean air haven from harmful particles and offensive odors.
The portable, wall-mountable NanoStrike™ systems were built to do their jobs while staying conveniently out of the way. By spacing units out along major pathways and common areas in your school, you can ensure that healthy, odorless air flows along with traffic moving from room to room and through larger common spaces. NanoStrike is rooted in science and provides widespread coverage.
Benefits for Hallways and Common Spaces:
We're ready to prove to you that NanoStrike™ offers the most protection and best value for your students, faculty and staff. Federal ESSER funds are available to make the upgrade. We'll even help you get started.